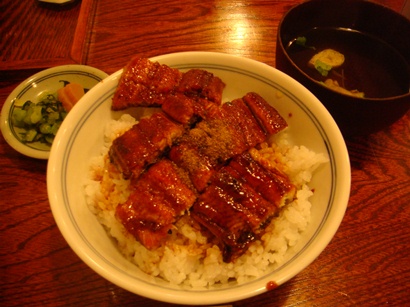 Many of you know that Jaanese eat fish.
Well, Japan is surrounded by sea, why not!
Today, I would like to introduce you a Japanese food using the eel.
Near Tokyo, it is normal to steam the eel and going west, people eat it cooked.
This is cooked by charcoal.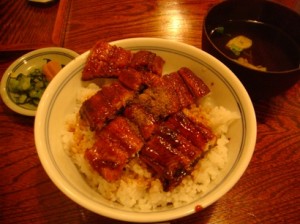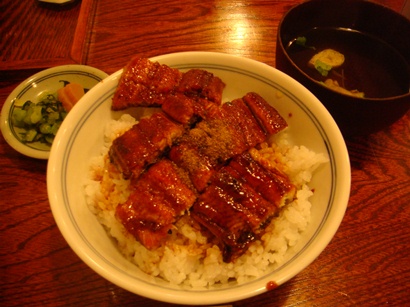 Soooo good!
And, this is how you write it in Japanese Kanji!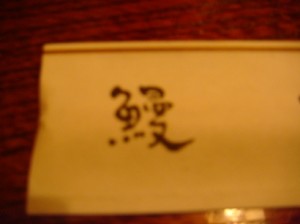 remi
+++++For those who are studying Japanese++++++++
今日(きょう)は鰻(うなぎ)を使(つか)った料理(りょうり)をご紹介(しょうかい)したいと思(おも)います。
関東方面(かんとうほうめん)では蒸(む)して食(た)べ、関西方面(かんさいほうめん)では焼(や)いて食(た)べます。
私(わたし)は「焼(や)く派(は)」です。
これは、炭(すみ)で焼(や)いたものです。
とてもおいしいです!
ちなみにこれが漢字(かんじ)の「鰻(うなぎ)」です。
remi