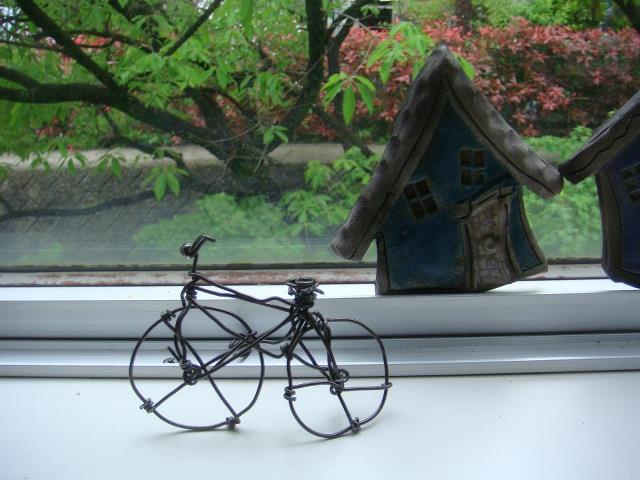 Since I've been introducing REAL Japanese Traditional Goods.
Today I would like to change a view and introduce you my sister's crafts.
As I have said before, Japanese are very talented with a small things and my sister is one of it!
She made a bicycle with a wire.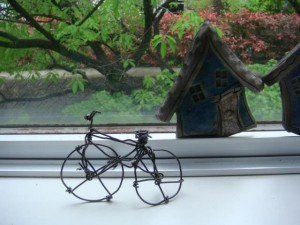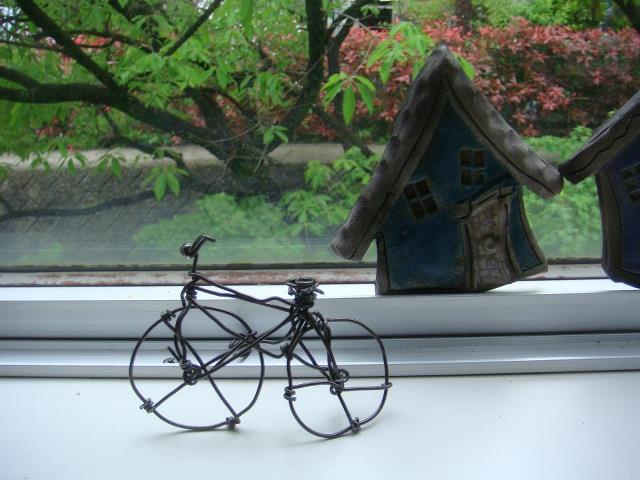 so, what do you think?
remi
+++++For those who are studying Japanese++++++++
今(いま)まで日本()の「本物()」の伝統工芸品()をご紹介(しょうかい)してきたので、今日(きょう)はちょっと視点(してん)を変(か)えて私(わたし)の妹(いもうと)の作品(さくひん)を紹介(しょうかい)したいと思(おも)います。
以前(いぜん)にもお知(し)らせしたように、日本人(にほんじん)はとても器用(きよう)で(私(わたし)は違(ちが)いますが!)、私(わたし)の妹(いもうと)もその一人(ひとり)です。
ワイヤーで作(つく)られた自転車(じてんしゃ)です。
どうでしょう?
remi