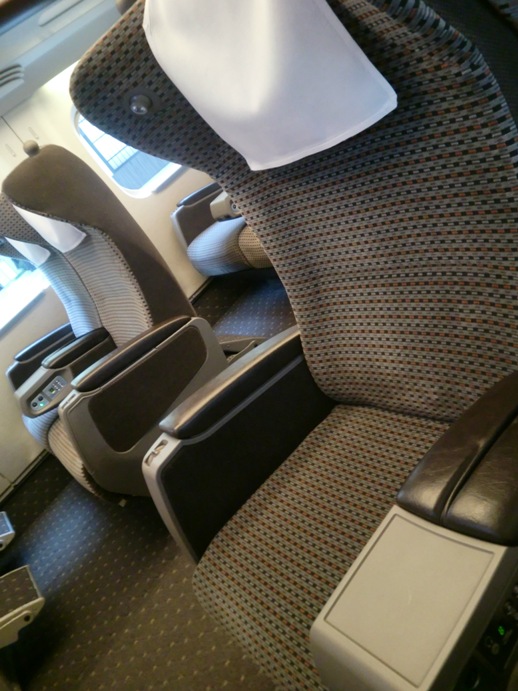 The other day, I talked about Shinkansen(Japanese TGV, simply saying…very very fast train).
Did you know that there is a seat called "Green Car"???
Say, normal seat of Shinkansen is an economy class, "Green Car" are all "First Class" seats.
First of all, there are more space…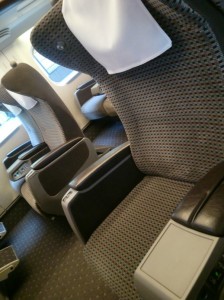 with free magazine provided…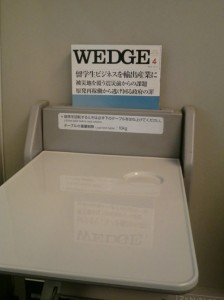 If you have an earphone, you can listen to radio and music!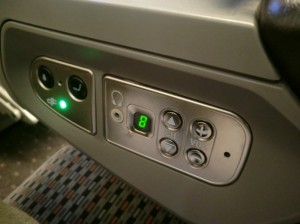 Yes, it's more expensive but it's way more comfortable!
It's good to have fun once in a while!!
remi
+++++For those who are studying Japanese++++++++
先日(せんじつ)、新幹線(しんかんせん)についてお話(はな)しましたが、
「グリーン車(しゃ)」についてご存知(ぞんじ)ですか?
普通席(ふつうせき)がエコノミークラスだとすれば、グリーン車(しゃ)は「ファーストクラス」です。
まず、広(ひろ)いんです!
そして、雑誌(ざっし)がついてきます!
そして、イヤホンを持(も)っていけばラジオと音楽(おんがく)が聴(き)けます!
確(たし)かに高(たか)いですが、非常(ひじょう)に心地(ここち)よい。
たまに乗(の)るのも良(よ)いですよ!
remi