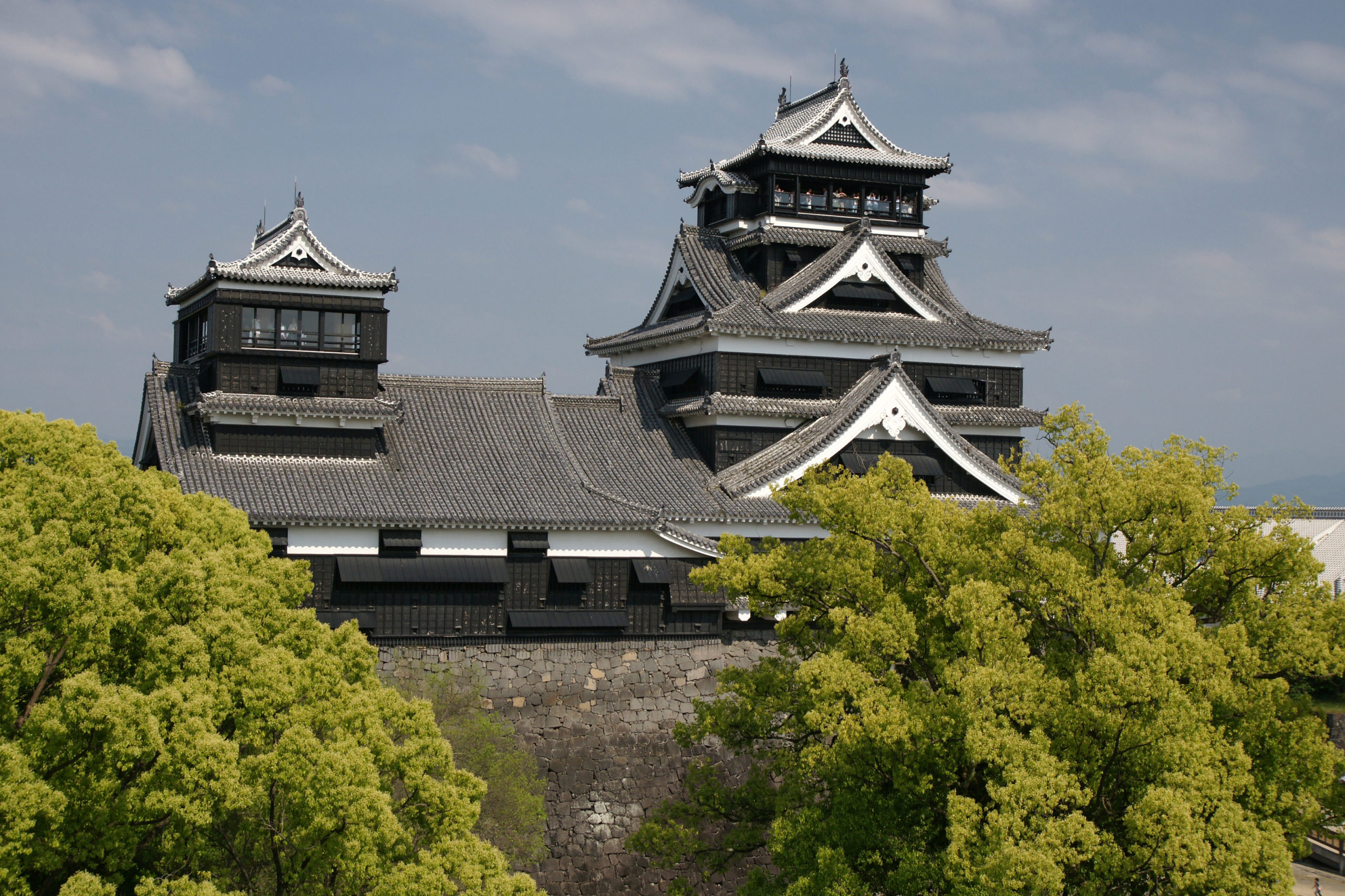 I would like to take this opportunity to write about Kumamoto Prefecture, a beautiful area on the southern island of Kyushu. Last week, Kumamoto suffered a 7.3 M earthquake and aftershocks still rock the area as of present. I pray for the safety of those in the Kumamoto/Oita area as well as their family and loved ones.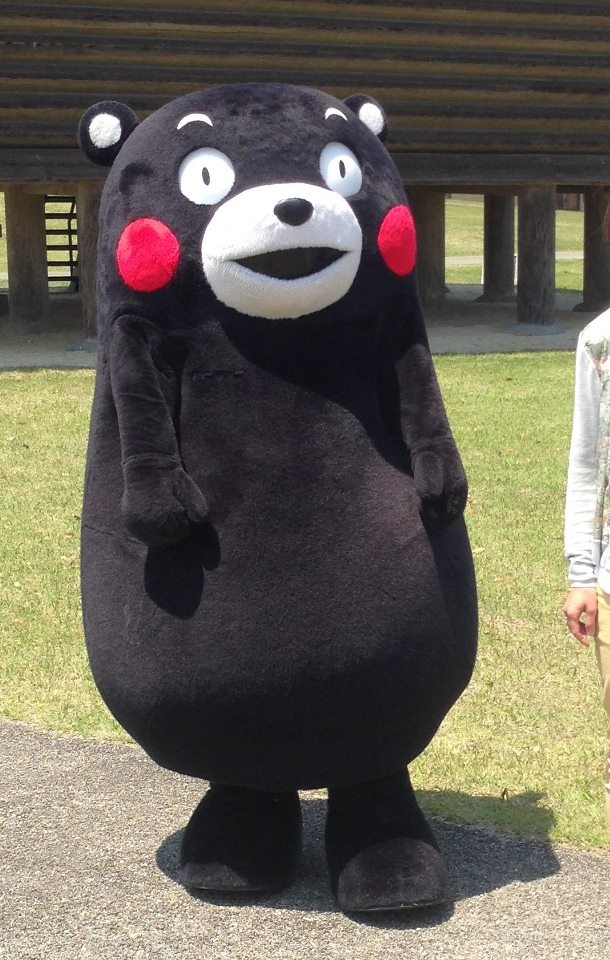 Kumamoto is one of the lesser-visited places in Japan, but it is rather popular with native Japanese people. Many people are familiar with Kumamoto's mascot, known as Kumamon. Kumamon is a cheery black bear and can be found all through out Japan. He is likely the most popular mascot in Japan. If you visit Kumamoto, you are sure to greated by a familiar smile – Kumamon's! You might even be able to meet Kumamon himself if you're lucky.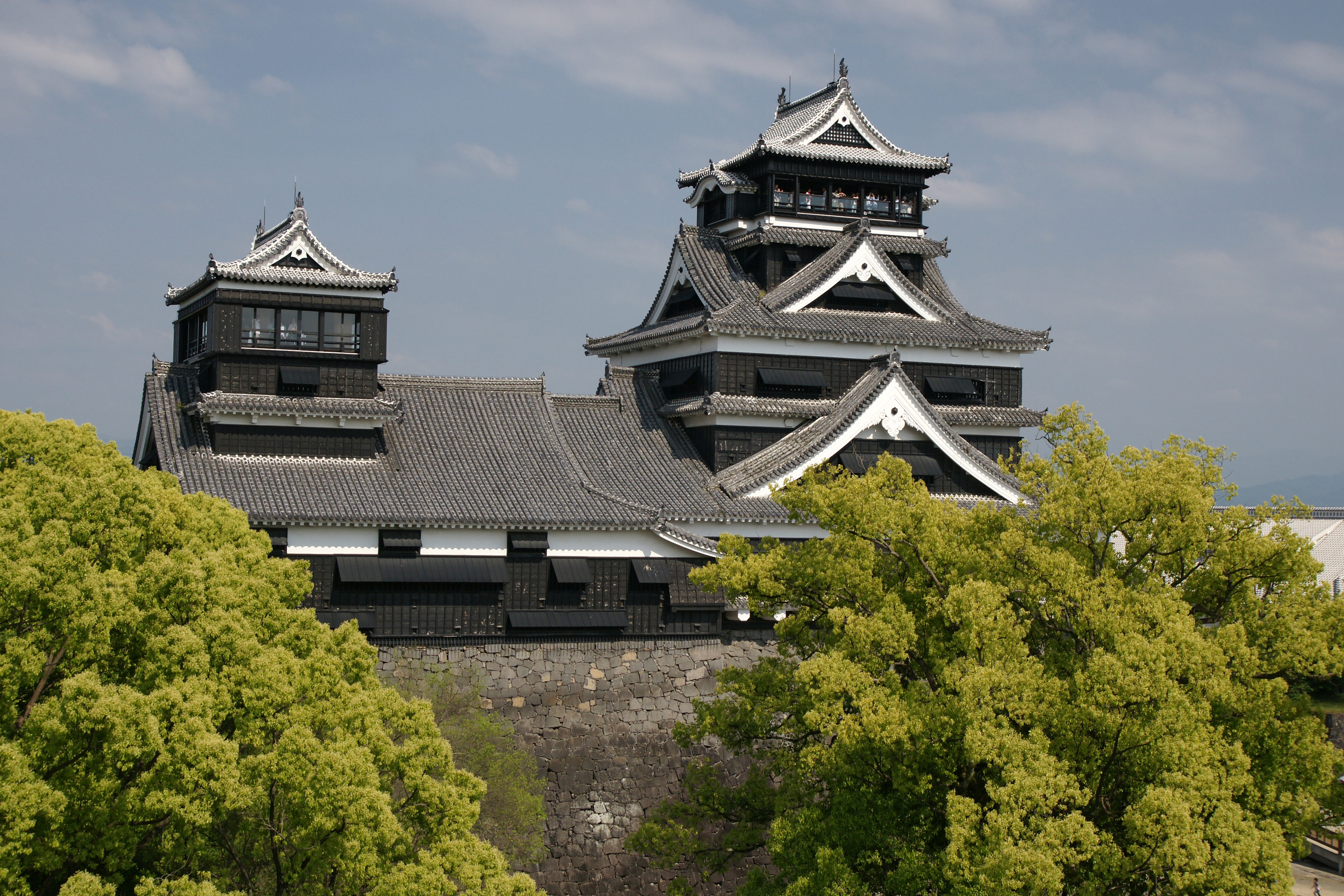 The most famous tourist attraction in Kumamoto Prefecture is Kumamoto Castle. Similarly to Kumamon, it is a tall black castle with a great sense of presence. It is a peculiar castle that was built in the 15th century. Kumamoto Castle is the third biggest castle in Japan, making it a must see for those interested in Japanese castles. After climbing up several flights of stairs, the view overlooking Kumamoto City is spectacular. As a bonus, you could also try to have a chat (in Edo-period Japanese!) with one of the samurai-dress men who stand outside the castle.
Another place I would recommend is the Aso region, a bit south of Kumamoto City, the prefectural capital. Aso is home Mt. Aso, an active volcano. It is a very picturesque region and is also quite famous for its dairy farms. However, make sure to check before going to see if the area is safe (sometimes the volcano emits dangerous gases and is closed to tourists). There is a ropeway that goes up the volcano.
As for food, the most famous dish in Kumamoto is called "basashi", raw horse meat. "Basashi" specialty restaurants can be easily found in Kumamoto City and are recommended for more adventurous eaters. For those looking for a more tame dish, why not have a bowl of Kumamoto ramen?
How to get to Kumamoto:
Kumamoto is easy to get to from Fukuoka City. From Hakata Station in Fukuoka, you can reach Kumamoto Station in approximately 45 minutes by the Shinkansen and about 2 1/2 hours by local trains.
To get to Kumamoto from Tokyo, it's probably most convenient to fly to Fukuoka first. There is a small airport just outside Kumamoto City as well, but flights are not as frequent.
*Please note that some of the tourist attractions in Kumamoto Prefecture have been damaged in the 2016 earthquake, such as Kumamoto Castle.