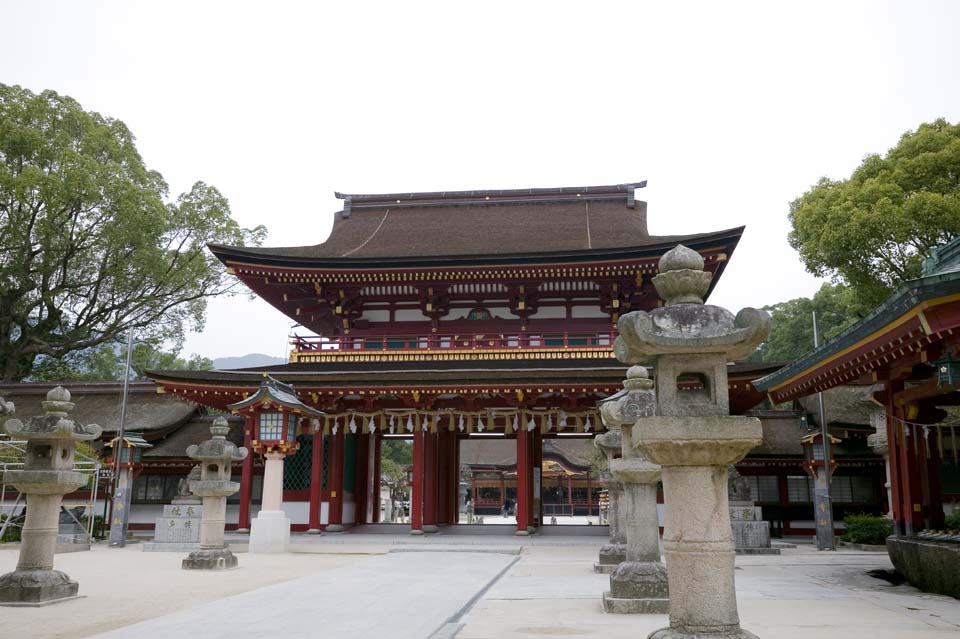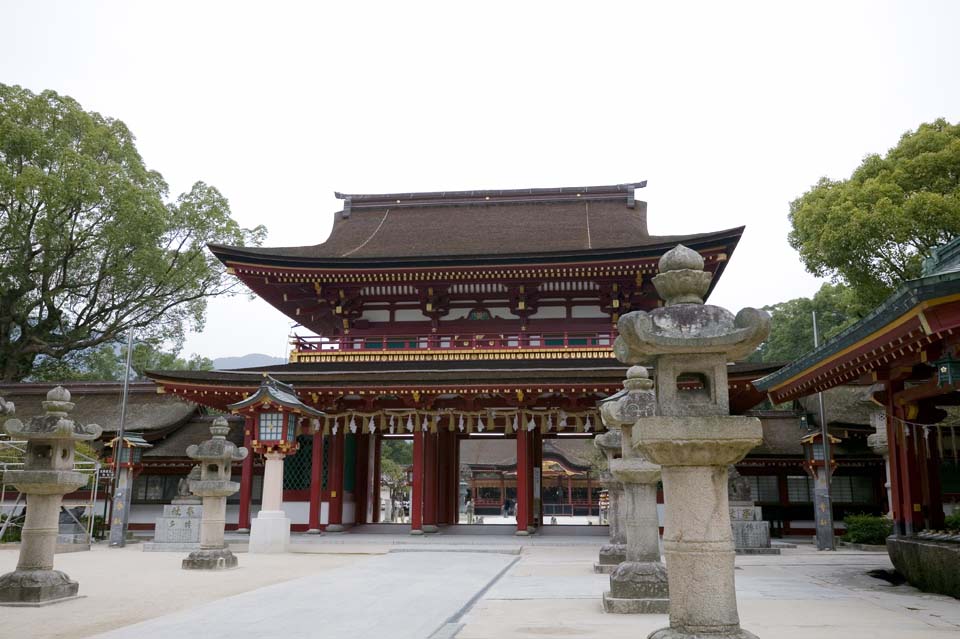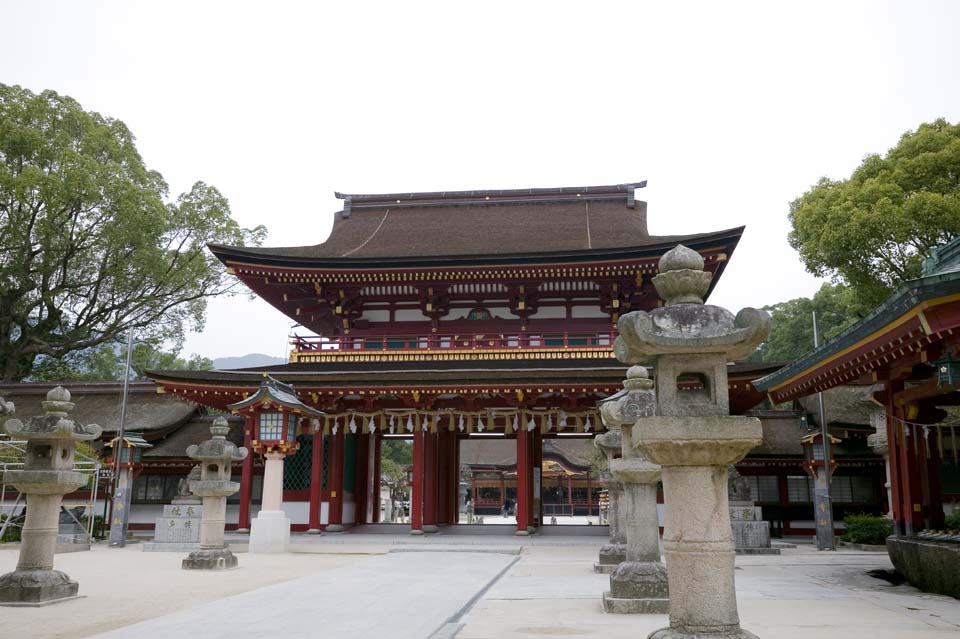 Dazaifu is a small city in Fukuoka, Prefecture. It is a relatively small, traditional city that is mostly known for its beautiful shrines and temples. It's easily accessible from Fukuoka City in around 20 minutes by the Nishitestu train line. Dazaifu is an easy day trip (or even half a day) for those in Fukuoka, and it is a top destination in Kyushu for temple lovers. There is two shrines that I recommend tourists visit: Dazaifu Tenmangu and Kamado-jinja.
Dazaifu Tenmangu (see photo) is the likely the most famous shrine in Fukuoka Prefecture and possibly in all of Kyushu. A good time to visit Dazaifu Tenmangu would be on New Year's Day. Visiting a shrine on New Year's Day is called hatsumode ("first visit") in Japanese. It is customary in Japan to visit a shrine on New Year's Day to receive good fortune for the coming year. Many Japanese choose Dazaifu Tenmangu for their hatsumode. If you want to visit a Japanese shrine filled with Japanese visitors, Dazaifu on New Year's Day would be the spot to do it.
If you're not in Japan around New Year's, Dazaifu Tenmangu also has beautiful plum trees that bloom around late February and March. Japanese people also often visit Dazaifu during the Seven-Five-Three Festival (held in November) where they celebrate their children who are 3, 5, or 7 years old. Lastly, Dazaifu is also known as a shrine that brings good luck to students and other educational pursuits, so Dazaifu would be a good shrine for those who are preparing for upcoming entrance exams.
The next place I would like to recommend is Kamado-jinja. Kamado-jinja is a small Buddhist temple set back in the mountains of Dazaifu. It is in a very quaint, rural location and is a bit more difficult to get to, but it has plenty to offer.
Kamado-jinja was especially famous this year for its beautiful autumn leaves (called "koyo" in Japanese). Dazaifu City in general is very beautiful in autumn, especially around Kamado-jinja. Once the leaves start to turn red then even light up the temple at night.
Kamado-jinja is called an "en musubi" temple, meaning that it's meant for lovers. For this reason it's mostly popular with couples, but it's beautiful enough to visit even alone or with friends. If you have a crush that you're considering confessing to, Dazaifu just might give you some extra luck.
I also have a recommendation for a side trip on the way back from Dazaifu. For those that want to try out a traditional Japanese onsen, I would highly recommend Futsukaichi. Futsukaichi is another small Japanese town, but it has tens of private-run onsens that are also very inexpensive. Many Japanese people like to visit multiple onsens in onsen towns because they each have their own unique qualities and benefits. This would be a great place to stop for travellers tired after a long day.