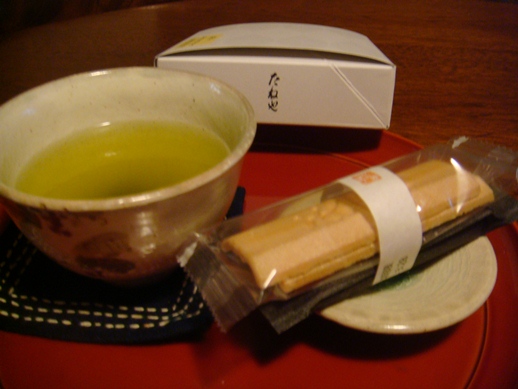 Today, I would like to introduce you "MONAKA" of "TANEYA".
MONAKA is a name of Japanese sweat which is a sandwitch of red beans jam with wafers.
TANEYA, which is located in SHIGA prefecture is very famous for MONAKA.
My friend gave it to me for a souvenir!
With Japanese Green Tea!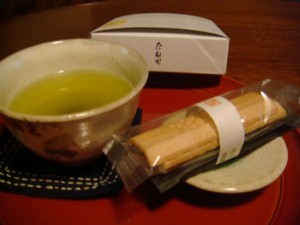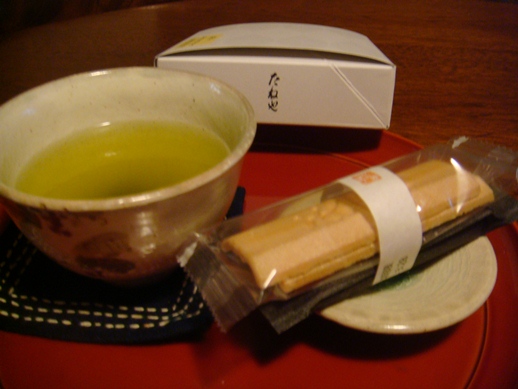 so goood!
TANEYA is also famous for Baumkuchen!
SHOP INFORMATION
HP: http://taneya.jp/okashi/monaka_taneyamonaka.html
+++++For those who are studying Japanese++++++++
今日(きょう)「たねや」の「もなか」をご紹介(しょうかい)したいと思(おも)います。
「もなか」はウエハースにあんこが挟(はさ)まれた和菓子(わがし)です。
たねやは滋賀県(しがけん)にあるおいしいもなか屋(や)さんです。
私(わたし)の友(とも)だちがおみやげにくれました!
日本茶(にほんちゃ)と一緒(いっしょ)に
とってもおいしいです!
たねやは、バームクーヘンも有名(ゆうめい)なんですよ!