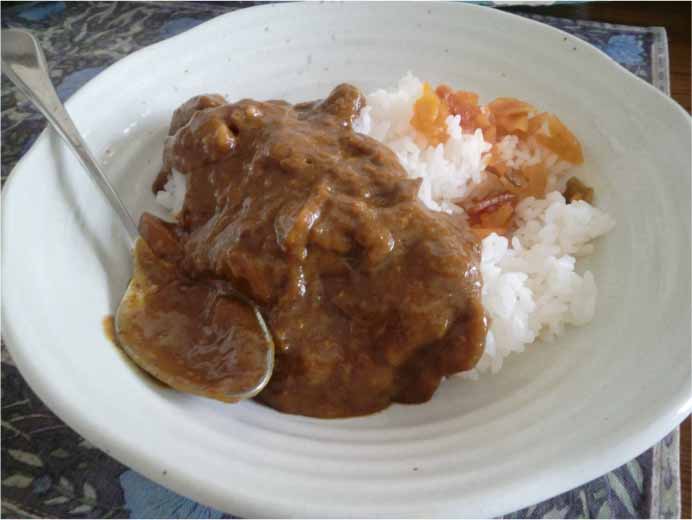 Did you know that there is such a thing as "Japanese curry"???
Yes there is!
If you know Indian curry, you might imagine sweating and eating hot hot hot curry but Japanese curry is normally much milder.
And it is said that there is a "Mother's taste" in every family.
This is my "mother's taste"!
yummy!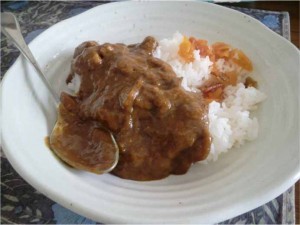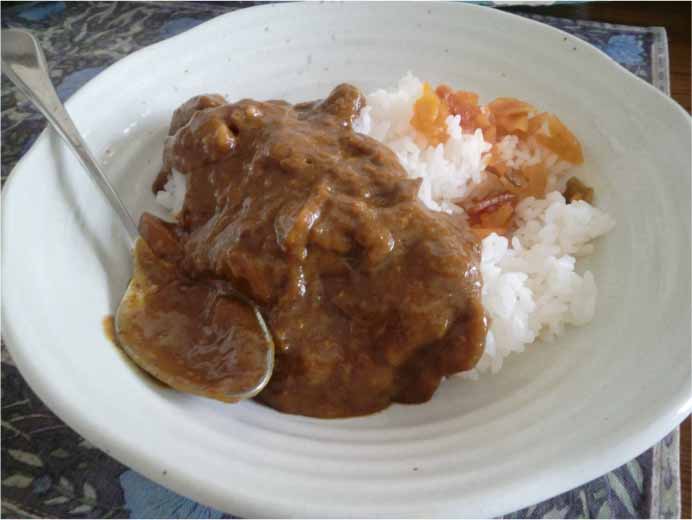 +++++For those who are studying Japanese++++++++
「日本(にほん)のカレー」というものが存在(そんざい)するということを知(し)っていますか?
本当(ほんとう)にあるんです!
インドカレーをご存知(ぞんじ)の方(かた)は、汗(あせ)をかきながら食(た)べるとっっても辛(から)いカレーだと思(おも)いますが、
日本(にほん)のカレーはそこまで辛()くありません。
各家庭(かくかてい)に「母(はは)の味(あじ)」があります。
これは私(わたし)の「母(はは)の味(あじ)」です!
とってもおいしいですよ!