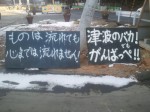 It has been 1 year since the earthquake and tsunami happened in Japan.
Thank you very much to those people who have concerned and donated to Japan.
Today,I have translated one of the site which writes about earthquake and tsunami in JAPAN.
************************************
status as of 2012.1.18
(*My personal feelings.)
As saying in the photo, "things flushes but the heart never flushes".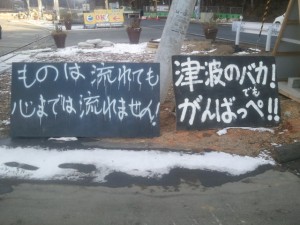 Although every thing flushed this far, all I can say is, "Never let your heart break and move on".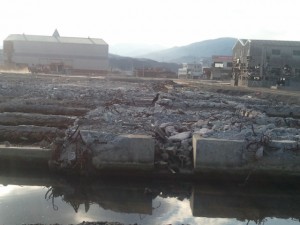 "…"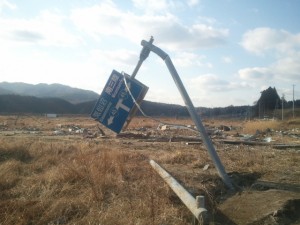 A scenary like this continues…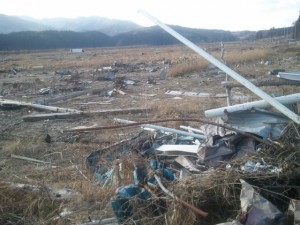 ***Summary of a status as of 2012.1***
– What are they going to do with debris?
– What will happen to those places after debris will be removed.
– How will someone do with those damaged cars?
– The number of volunteers have decreased(maybe less that 10% of the max number).
– The difference between rich and poor.
– What kind of help will be the best in the future?
– I want everyone to know that there are people who became, poor, bankrupt, divorced, sick through help improving the damage of the earthquake.
– There are people who cannot recover because of no money…
…
************************************
It is in Japanese but if you are interested, please look HERE.
(There are a lot of pictures too.)
+++++For those who are studying Japanese++++++++
東日本大震災(ひがしにほんだいしんさい)について書(か)いたサイトを翻訳(ほんやく)しました。
日本語(にほんご)で書(か)かれていますが、興味(きょうみ)を持(も)った方(かた)はコチラをご覧(らん)ください。
(写真(しゃしん)もたくさんあります。)