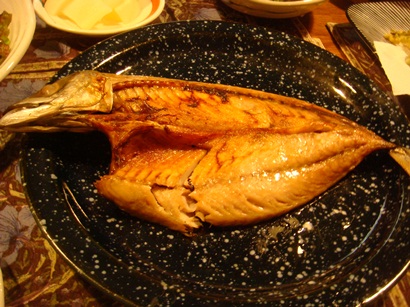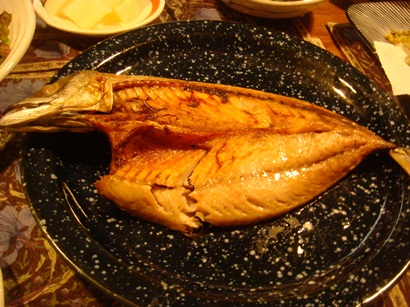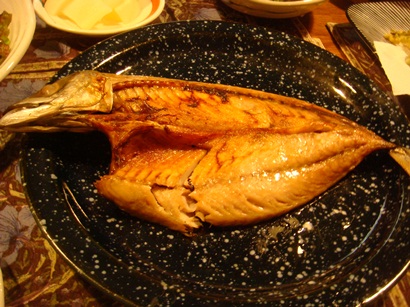 My French friend loved Japanese food but there was one thing which he couldn't eat, the whole cooked fish, Yaki-zakana.
He told me that he couldn't stand eating the fish when the cooked fish looking at you.
It is normal for Japanese to cook the whole fish and neatly peel off the skin and the bones with a chop stick.
If you come to Japan, you've got to eat it!
Japanese fish are normally very fresh so it doesn't smell bad and you will find out how good the fish tastes!
remi
+++++Translation into Japanese++++++++
私(わたし)のフランス人(じん)の友人(ゆうじん)は日本食(にほんしょく)が大好(だいす)きでしたが一(ひと)つだけ食(た)べれないものがありました。焼(や)き魚(ざかな)です。
顔(かお)がついているのが嫌(いや)だそうです。
日本人(にほんじん)は、魚(さかな)を一匹(いっぴき)焼(や)いて、箸(はし)で丁寧(ていねい)に皮(かわ)と骨(ほね)を取(と)り除(のぞ)いて食(た)べます。
日本(にほん)に来(き)たらぜひお試(ため)しあれ!
日本(にほん)の魚(さかな)は新鮮(しんせん)なので、新(あら)たな魚(さかな)の味(あじ)を体験(たいけん)できますよ!
remi