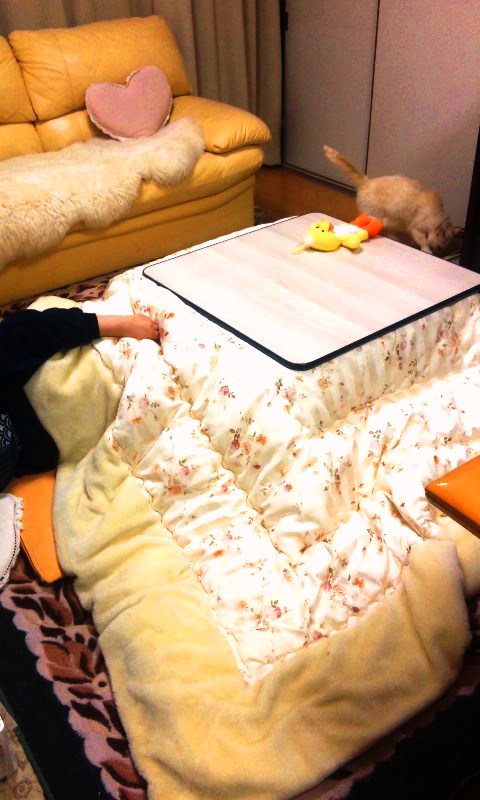 KOTATSU(こたつ) is a unique heater used frequetly in Japan.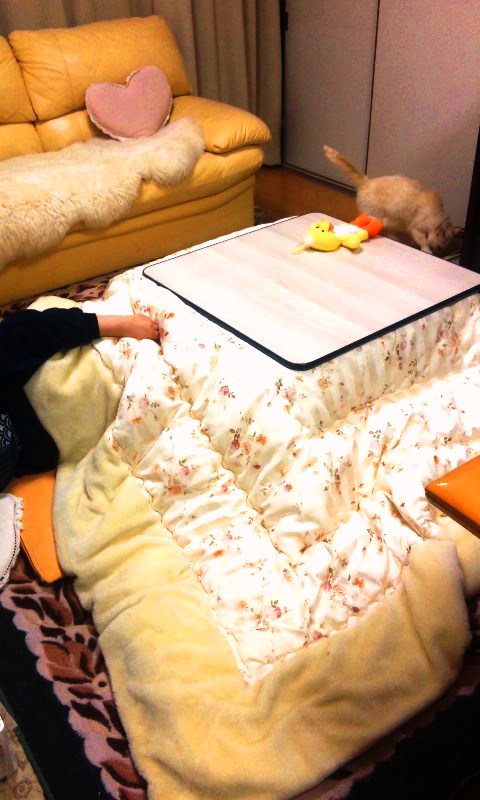 Kotatsu is a low table covered by a futon, or heavy blanket. Underneath is a heat source, often built into the table itself. People put their legs under the table and is very comfortable and cozy!
Japanese usually use this in the season of fall to winter. In Tokyo it is getting warmer but in Akita, Kotatsu is still necessary!!!
+++++For those who are studying Japanese+++++++++++++++++++++++++++++++++++
こたつは、よく使(つか)われる日本特有(にほんとくゆう)の暖房器具(だんぼうきぐ)です。
こたつとは、布団(ふとん)やブランケットで低(ひく)いテーブルをカバーしたものです。テーブルの下(した)に暖房(だんぼう)がついています。人々(ひとびと)は、足(あし)を机(つくえ)の下(した)に入(い)れます。とても心地(ここち)よく、気持(きも)ちがいいです!
日本人(にほんじん)は、秋(あき)から冬(ふゆ)にかけて使(つか)うことが多(おお)いです。東京(とうきょう)ではだいぶ暖(あたた)かくなってきましたが、秋田(あきた)ではまだこたつが必要(ひつよう)です。