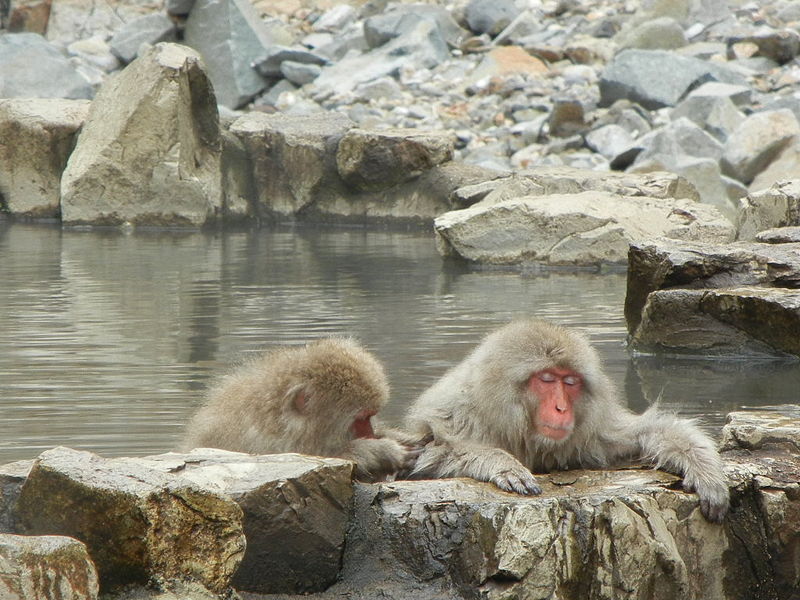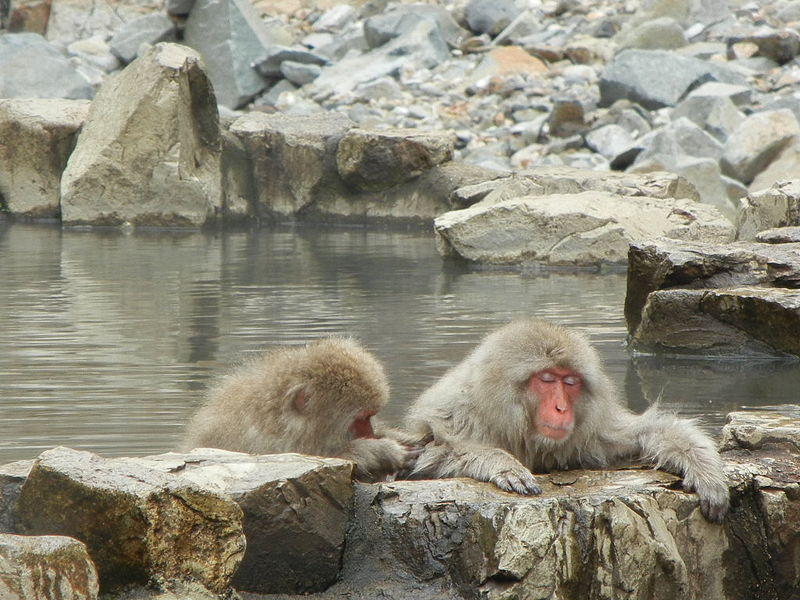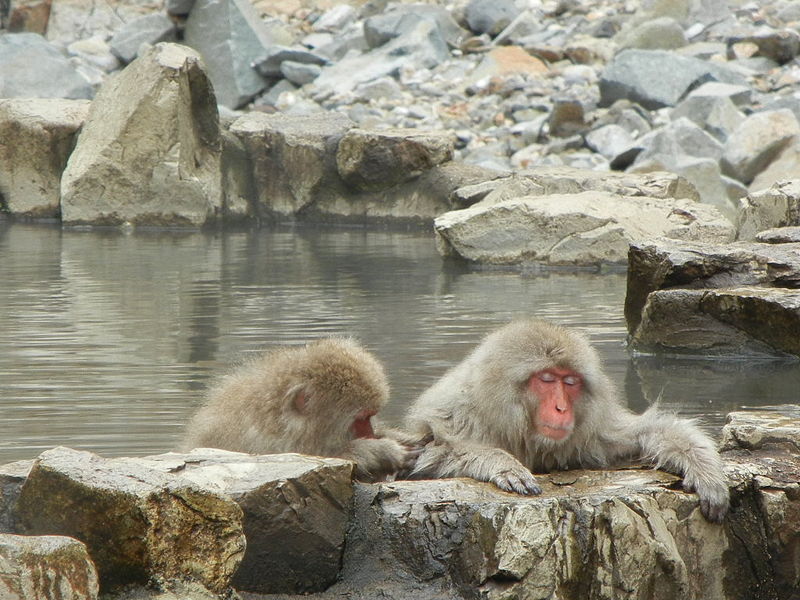 Jigokokudani Monkey Park is a place that you are guaranteed to meet adorable, wild "snow" monkeys in Japan. The monkeys bathe in the hot spring year-round, which is a very memorable sight to see. There are several tens of monkeys that have formed their own groups and live within the park. It's very interesting to watch their interactions with both the other monkeys and the people who come to see them. Jigokudani Monkey Park has become extremely popular in recent years with foreign visitors. It's located off the beaten path but it well worth a visit.
The Jigokudani Monkey Park is located in Marunouchi, a famous hot spring town. Admission to Jigokudani Monkey Park costs ¥500 for adults and ¥250 for children. A visit to the park makes for a great half or full-day side trip from the Nagano area.
Another great thing about the Jigokudani Monkey Park is that it is located near many hot springs, or onsen. The hot springs aren't only for the monkeys either – there are hot springs for people, too! The most famous onsen in the area is the Yudanaka Onsen. The Shibu Onsen is popular as well. Why not take a hot bath in the onsen after the hike up to see the monkeys?
There is also a lot of other wildlife in the park apart from the monkeys. Foxes, raccoons, badgers, and minks all call Jigokudani Monkey Park their home. A trip to the Jigokudani Monkey Park is sure to please all sorts of travelers.
How to reach the Jigokudani Monkey Park:
The park is located in a rural area of Japan that some may find a bit difficult to find. Please follow steps below to quickly find the Jigokudani Monkey Park.
From Nagano Station (reachable via Shinkansen from Tokyo, Kyoto, Osaka, etc.) take the Nagano-Dentetsu line to Yudanaka Station (38 minutes by limited express train). From there, get on the bus to Kanbayashi Onsen for about 15 minutes. It's about a 35-minute walk from the station.
The path from the Kanbayashi Onsen to the Jigokudani Monkey Park is called the "Yumichi Nature Trail" and runs approximately 2 km. This road can be a bit slippery during the winter, so please be careful. You might even run into a monkey before you reach the onsens they bathe in! If you do meet one, please remember to not give the monkeys food.
The scenery leading up to where the monkeys is also breathtaking – especially during the winter. There is a beautiful backdrop of snow covered trees and mountains. Just make sure to be careful of the strong winds!
There are several employees who can speak English in the park. For more information, please see their official website (below). You will find general information on the park, detailed info about the monkeys, and adorable pictures to boot!
http://en.jigokudani-yaenkoen.co.jp/