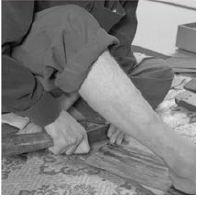 For those who are interested in KABAZAIKU, or those who love KABAZAIKU, REMIOjapan has a KABAZAIKU(Crafts from Cherry Bark) in our site!
It is only an introduction of KABAZAIKU, so it may not be enough for people who know it too much!
But we would be happy if you could learn the KABAZAIKU charms.
We talk about…
What is KABAZAIKU(Crafts by Cherry Bark)?
History of KABAZAIKU
How do you make KAZABAIKU?
INSTRUCTION OF CARE
Interview of KABAZAIKU Artist
enjoy!
remi
+++++For those who are studying Japanese++++++++
樺細工(かばざいく)に興味(きょうみ)を持(も)っている方(かた)、樺細工(かばざいく)が大好(だいす)きな方(かた)にお知(し)らせです。
REMIOjapanは樺細工(かばざいく)ページを持(も)っています。
樺細工(かばざいく)の紹介(しょうかい)だけなので、知(し)り尽(つ)くしている人(ひと)にとっては物足()りないかもしれませんが、多(おお)くの人(ひと)に樺細工(かばざいく)の魅力(みりょく)を知(し)ってもらえれば、と思(おも)っています。
内容(ないよう)は
We talk about…
What is KABAZAIKU(Crafts by Cherry Bark)?
History of KABAZAIKU
How do you make KAZABAIKU?
INSTRUCTION OF CARE
Interview of KABAZAIKU Artist
です。
お楽(たの)しみあれ!
remi