About KABAZAIKU(Cherry Bark)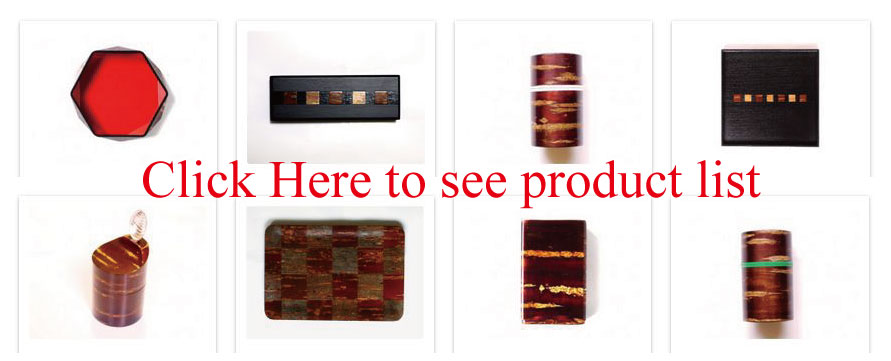 What is KABAZAIKU(Crafts by Cherry Bark)?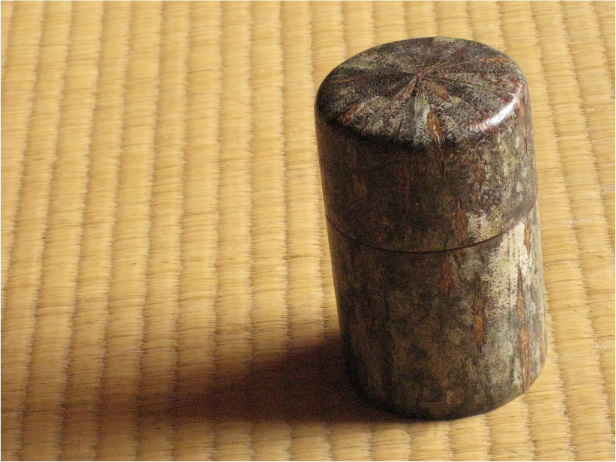 KAKUNODATE is know for traditional residences and rows of cherry trees. This is where the crafts of wild cherry bark wood, KABAZAIKU has been inherited for over 230years. KABA specifically means the bark of Yama-Zakura tree, which makes the work completely unique. With original technique, it emphasizes its rich, deep color, glorssiness of KABA. The craft provides a variety of everyday products with smoothness, strength and its moisture / dry proof character.
History of KABAZAIKU
It is said that the history of KABAZAIKU has started in the middle of EDO period(1603-1868 CE). Around 1780, a Samurai called Hikoroku Fujimura has acquired the technique of KABAZAIKU at northern part of Akita-prefecture. He started to get pocket money but as he was a Samurai, he worked with no compromising spirit. He made pillboxes, spectacle cases, netsukes and string-fasteners. After Meiji period, the post of Samurai has vanished and Samurai had to work for himself. Some of them started to sell KABAZAIKU for a business. Powerful wholesale dealers appeared and KABAZAIKU became a stable business.
How do you make KAZABAIKU?
The craft requires quite a few tools, such as mallet, saw, plane, line drawer and trusquin.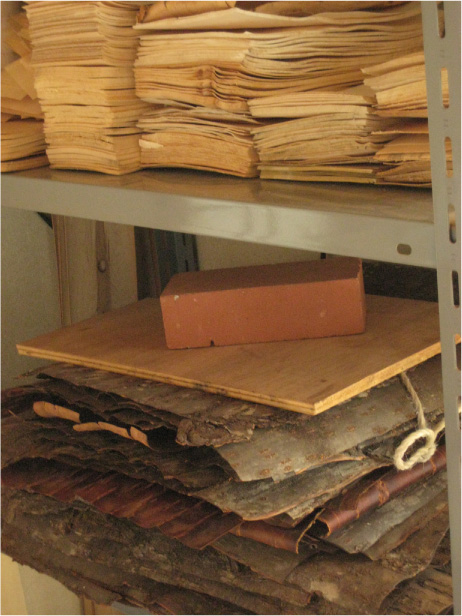 1.Bark scraping
There are different names for cherry bark depending on its age and conditions. "Cracked" is regarded to be the best, "Candy" has smooth surface and "Crepe" has a unique pattern on it. After a piece of bark is cut to a preferred size, it is steamed with an iron to make it soft and flat. Then the surface is scraped with a wide knife for a gossy look and even color.
2.GLUING
Animal glue is applied to the surface of the bark and then dried.
3.PREPARATION
Three layers of thin wood sheets are rolled up on a mould using a hot iron to make a cylindrical base.
4.INSIDE BARK
Animal glue is applied on the inside of the base and a piece of bark is placed.
5.MOUTH BARK
Mouth bark is used for the part that appears when the lid is taken away. Bark is cut, glued and stuck on slightly smaller base.
6.PLACING MOUTH BARK
Mouth bark is glued on the inside of the inner bark.
7.SEPARATION
Lid and body are separated using a small knife.
8.BODY
Animal glue is applied to the body and a piece of bark is placed using the iron. A highly trained craft technique is required to judge the right temperature of iron ad apply bark smoothly on the surface of the base without leaving any wrinkles.
9.KNOTS
Small pieces of bark are implanted over knots using the iron.
Top&bottom: Edges of the body and the lid are smoothed using a small knife and plane.
10.POLISHING
The surface is sanded using #180 to 800 sandpaper. For extra smooth finish, it is then polished with whetstone powder and rapeseed oil.
INSTRUCTION OF CARE
These products are made from KABA(Cherry Bark). We understand that you are not so familiar with KABA so we have listed the basic DOs and DONOTs.DOs
– Wipe with a soft dry cloth, following the grain of the bark, to bring out the wonderful shine.
– Please use this product only for its specific intended purpose.
– Keep away from open flames, and do not wipe with wet cloth.
– As it is potentially inflammable, the product must never be exposed to direct heat and must never place in an oven or microwave oven. Also please do not keep the product in a refrigerator or freezer, as this may result in cracking.
– Always take care to wash only in cold or warm water and then dry gently with a soft cloth. Never use a scrubbing brush or any other vigorous cleaning methos.
– Please avoid extended contact with liquids (e.g. water, hot water or oil)
– Please do not expose to direct sun-light, high temperatures or high humidity which may cause the product to warp, change colour or develop mould growth.
*The image of the product may slightly differ by your PC, the environment, the light when taken the product from the real product but REMIOjapan cannot accept a refund just because you are not satisfied with the product. Also, please be aware that since our products are mostly hand-made, all the products are original and unique and "exact same" product does not exist.
*If the smell of the product is not of your liking, it can be removed by wiping the inside of the product, placing some tea leaves inside for a few days, then discarding the tea leaves and wiping with a soft cloth (but please do not rinse with water).
*Since the products are made with care, if lack of stock, it may take more than 1month.
(If you would like to make sure if there is a stock, please contact us before order.)
*Since KABA is natural material, the color and the pattern might differ from the picture on the site.Due to the natural material and the way it is made, there might be a small space when closing the lid.
*For the products using steal – Since the product will be cut after attaching the KABA on the steal, you will be able to see the "cut" on the steal.Also, there are times when you can see the steal on the clearance.
Interview of KABAZAIKU Artist
Since REMIOjapan feels that it is important to let you know the artists and their thoughts, staff of REMIOjapan, MIO has gone to interview one of the KABAZAIKU artist.
KENGO YONEZAWA(32)has benn KABAZAIKU artist for seven years. He went to University and studied design. After that he worked in Tokyo for couple of years. Doing so he was attracted by the traditional Japanese goods made in his original prefecture, AKITA. Seven years ago, he decided to go back to Akita and became a KABAZAIKU artitst. Seven years seems long for a career but KENGO says that there are long way to go and much much more to KABAZAIKU.
– What is KABAZAIKU to you?
KENGO: It is hard to say what KABAZAIKU is since this is only my 8th year. But, through KABAZAIKU, I've met many good people, my master of course, and other staff. I am thanking KABAZAIKU for letting me get to know these people. It means a lot.
– Do you have an advice for taking care of KABAZAIKU?
KENGO: Basic thing, keep away from water, keep away from too much dryness, keep away from direct sunlight. It would be good if you wipe off with a soft cloth once in a while. It would take off the dirt and make the KABAZAIKU shine better. But, I would say that "USING IT" is the best way to take care. By using it, it will absorb fine oil and more importantly, you will be fond of the product and take precious care for it.