Question : Do you think that Japanese Restaurants are expensive?
Let's see…
This is the YAKINIKU I went to the other day.
With two of us, we ordered upper two.
1,000yen x 2 = 2,000yen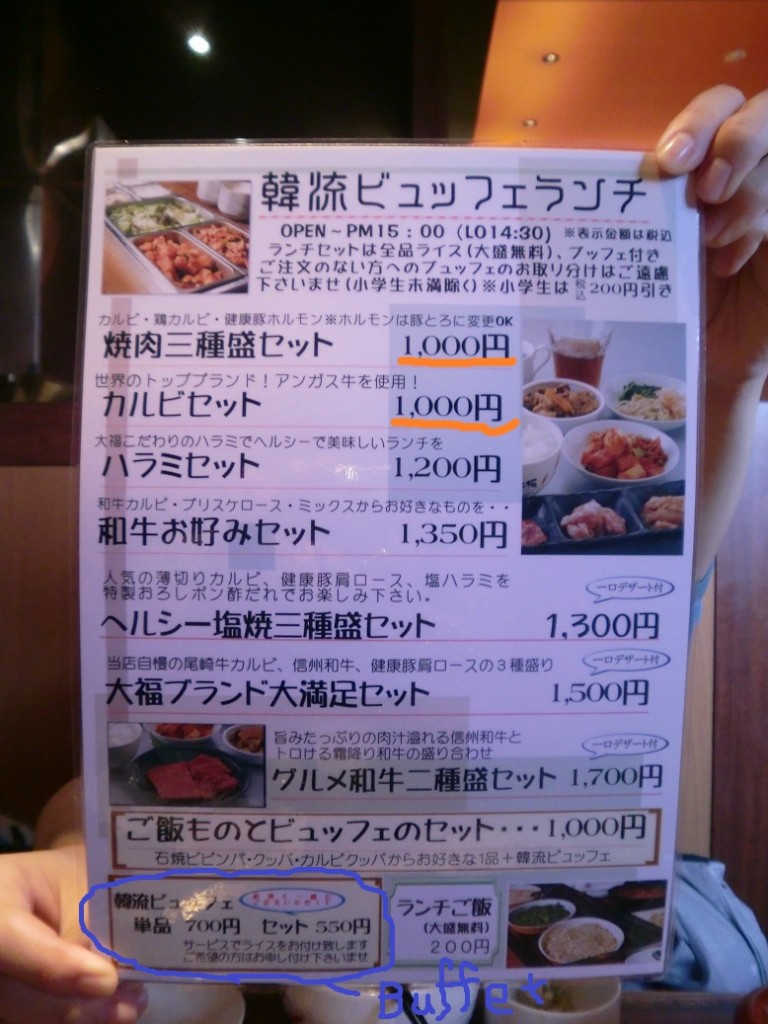 If there aren't enough food, it is expensive…
Buffet included…
soup, salad, meat, veggies…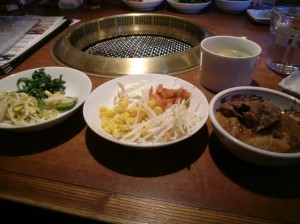 Meat for two people.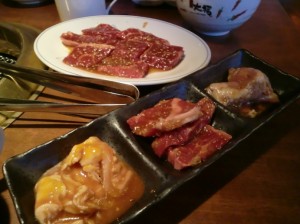 With a nice service!!!
(Since I am pregnant, the waitress brought a cushion for me.)

So, what do you think?
Question : Do you think that Japanese Restaurants are expensive?
TRUE or FALSE?

remi
+++++For those who are studying Japanese++++++++
質問(しつもん): 日本(にほん)のレストランは値段(ねだん)が高(たか)いでしょうか?

それでは、みてみましょう。。。

この間(あいだ)行(い)った焼き肉(やきにく)屋(や)さんで検証(けんしょう)してみましょう。
2人(ふたり)で行(い)き、メニューの上(うえ)にある二つ(ふたつ)を頼(たの)みました。
1000円(せんえん) x 2 = 2000円(にせんえん)

もし、量(りょう)が少(すく)なければ高(たか)いですね。

ビュッフェ付(つ)きです。
スープ、サラダ、お肉(にく)に野菜(やさい)・・・

それに二人分(ふたりぶん)のお肉(にく)

とっても素敵(すてき)なサービス付(つ)き!
(私(わたし)が妊婦(にんぷ)なので、ウェイトレスさんがクッションを持(も)ってきてくれました)

さて、あなたはどう思(おも)いますか?
質問(しつもん): 日本(にほん)のレストランは値段(ねだん)が高(たか)いでしょうか?

remi

This entry was posted in